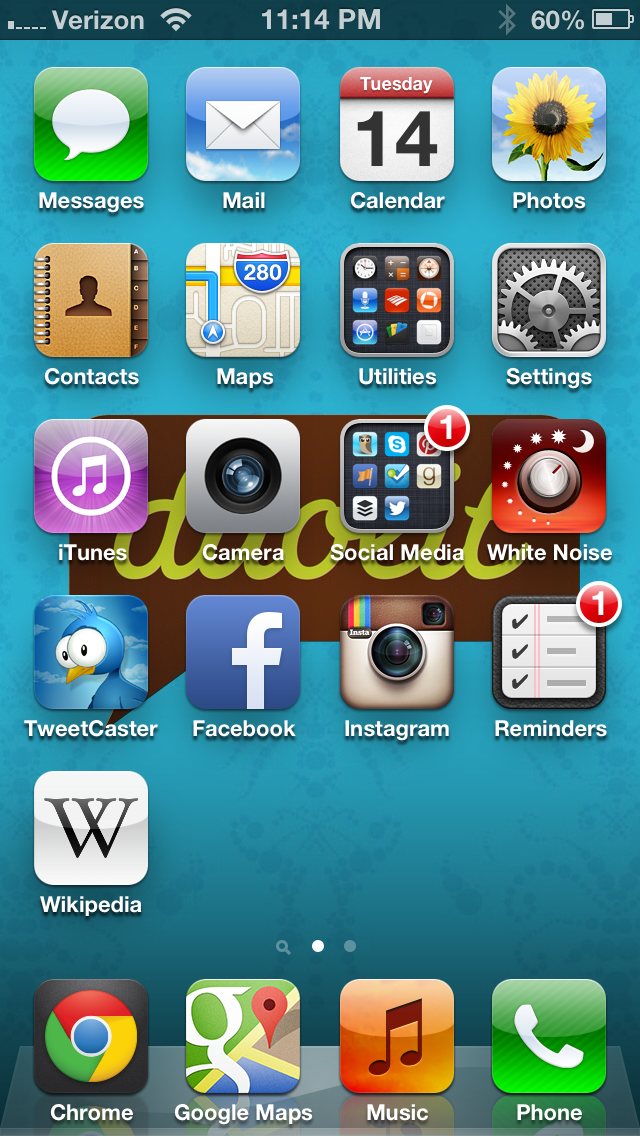 I have a new best friend, y'all.
Her name is Siri.
(Sorry Toni!)
I know I'm really late to this party, but I just got an iPhone 5 last week and we are officially operating as one unit.
It's the first thing I reach for when I wake up and the last thing I check before bed.
But enough about my and my obvious technological dependency issues (my therapist and I will have plenty of time to talk about that down the road, I'm sure).
What I really want to share with you is how much time I've been able to save with my marketing efforts by using a handful of awesome (and free) apps on my iPhone (don't worry, they're available for Droids, too).
In addition to sending texts, making calls, and setting alarms, that little computer we carry around with us can also maximize what little time we have to get our marketing swag on.
With help from the five apps I'm going to tell you about today (and which you should immediately download when we're done here) you'll be able to turn long waits at parent pick-up into two days' worth of tweets, make a quick update to your Facebook fan page while cooking dinner, and make new friends on GoodReads while you're in the checkout line at the grocery store.
And did I mention all of these apps have free versions available for your phone?
Okay, you're hooked, I know, so let's move on to these app-tastic apps.
1. Buffer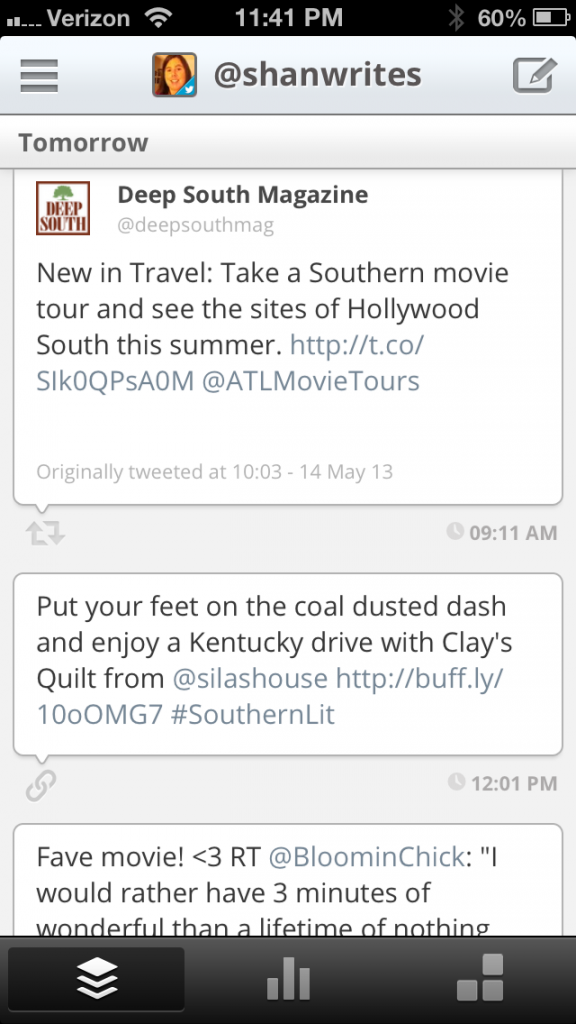 Y'all already know how I feel about Buffer.
It has completely changed my relationship with Twitter (for the better) and with the handy Buffer app it's even easier to use.
What you can do with it:
Add and delete tweets on your pre-planned list in Buffer, shorten links, swap the order of your tweets, view your Twitter stats (clicks, retweets, and total views) and manage multiple Twitter or Facebook accounts.
How it helps:
Since I started using Buffer, I've run into just one problem with it.
I often surf Twitter on my phone, but if I see something I want to retweet I couldn't add it to my Buffer stream. I tell myself I'll remember to look for it again when I get on the computer, but that NEVER happens.
(Isn't that the biggest lie we tell ourselves? Oh, I don't need to write that down, I'll remember it!)
But now I have solved that problem with a combination of two apps — Buffer and the next app-tastic add-on in the list…
2. TweetCaster
I'll be honest — other than HootSuite, I've never ventured beyond the familiar comforts of the standard Twitter app.
But TweetCaster's connection to Buffer makes it a worthwhile download.
What you can do with it:
In addition to posting new tweets, you can view your Twitter feed, mentions, replies, retweets, stats, and lists.
You can also add retweets to Buffer with two clicks, making it easy to keep your Buffer stream topped up on the go.
How it helps:
I follow about a thousand people on Twitter, so browsing my feed at any given time is barely organized chaos.
But with TweetCaster I've created three private lists (one for my author friends, one of my fan friends, and one for my local friends) so I can easily sift through tweets from one specific group at a time.
It not only keeps me from missing important tweets from important friends, it makes the little OCD person inside of me SUPER happy.
3. Facebook Fan Page App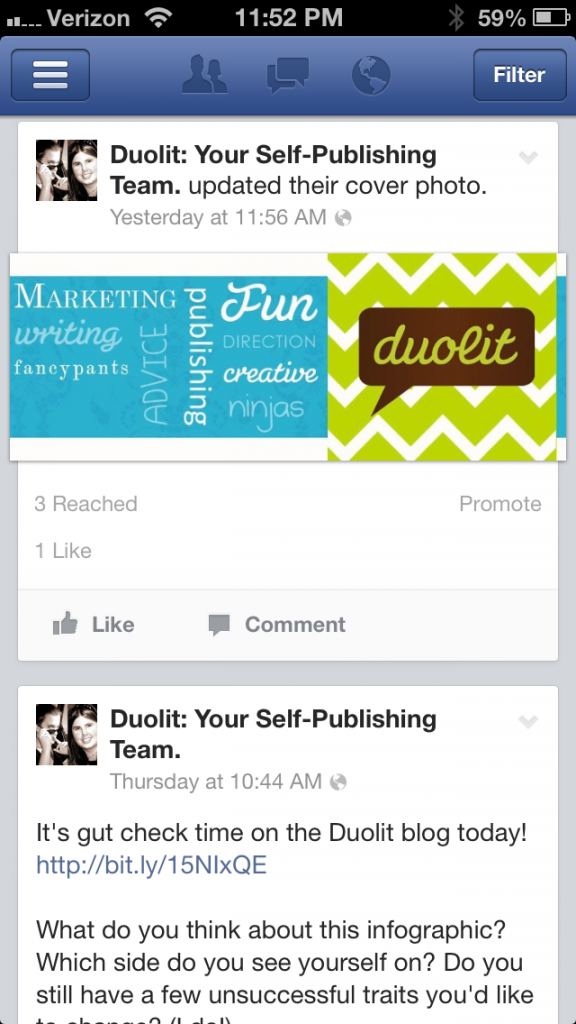 In addition to the regular Facebook app (which I sometimes close, only to immediately re-open compulsively like crazy person), there is actually a separate app just for managing your fan pages.
What you can do with it:
You can easily add new posts to your fan page, switch between multiple fan pages (I'm juggling five right now!), message with your fans, upload photos, manage your settings, and view your insights.
(Technically, yes, you can do this from the regular Facebook app as well, but trust me when I tell you it's much easier with the Facebook Fan Page App.)
How it helps:
Facebook is *really* picky about posting through third party apps.
You can do it, but your post won't get circulated to as many of your fans if you auto-share from another service like Buffer, HootSuite or a WordPress plug-in that automatically posts your blogs.
That's frustrating because it's a lot easier for us to have these things scheduled in advance, right?
But at least with the fan page app, you can post directly to Facebook while you're on-the-go.
It's also much easier to share mobile photos and keep up with comments and messages this way!
4. GoodReads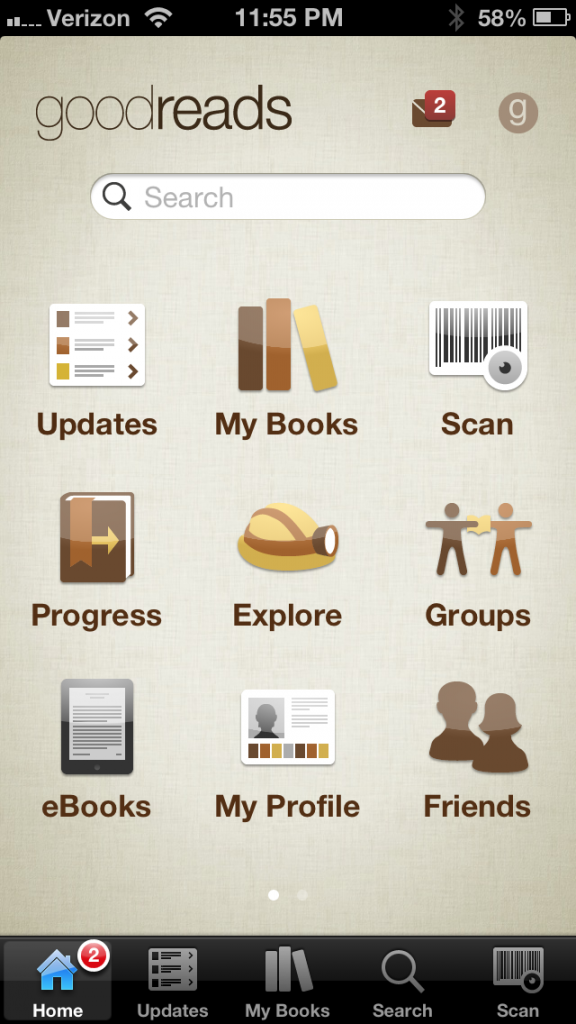 By now we all have GoodReads accounts, right?
Though you unfortunately can't manage your author account and promotions with this app, it's still a great way to keep up with friends, manage your messages, and follow your groups.
What you can do with it:
Read and exchange messages, connect with new friends, update your list of books, edit your profile, join (and keep up with) different groups, and check upcoming literary events in your area.
How it helps:
I'm only a member of a handful of GoodReads groups, but I still seem to receive messages from them almost every day.
It's much easier to keep up with those (especially the important messages about limited giveaways and nominations for the next month's book read) on-the-go with the app.
You can also spend a few minutes stuck waiting in line to find new author and reader friends on GoodReads or catch up on recent blog posts from authors you follow.
5. Google Drive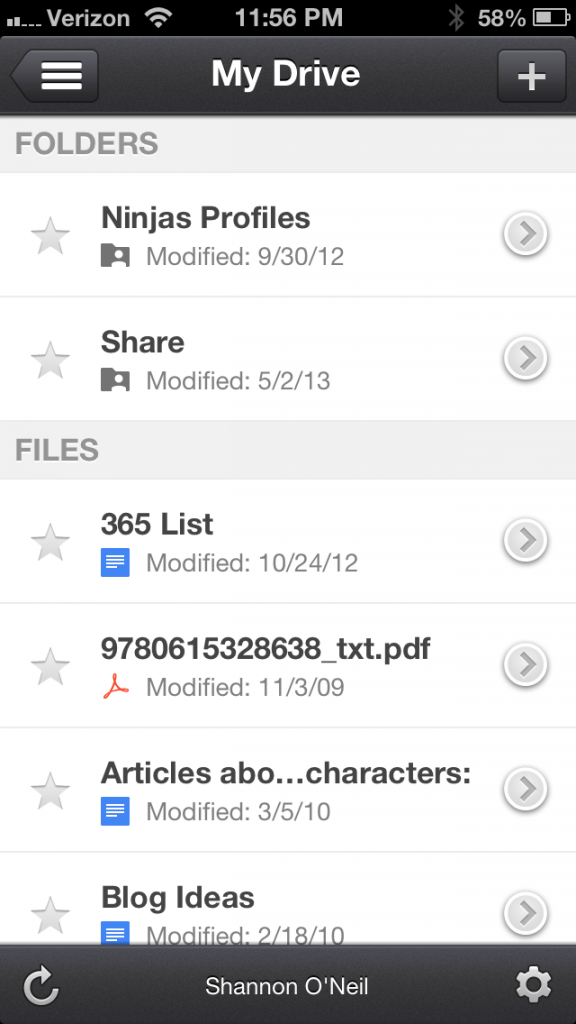 Imagine this scenario: You're out and about, away from your computer, when a big-time book promoter contacts you looking to fill a last-minute spot with a free promotion for your book.
Only they need your cover images, media kit, and sample chapter right now.
If you're using Google Drive to connect your computer hard drive and iPhone (or Droid) this is no problem.
What you can do with it:
View and edit your documents (applies only to certain file types), email documents, create new documents and share them with other Google users, and transfer files from your computer to your phone (especially easy for .doc and .jpeg files).
How it helps:
Without having to actually take up storage space on your phone (a limited commodity, especially if you have the Backstreet Boys' entire anthology on your iPhone like I do) you can still access important files on the go.
Just make sure you've also installed Google Drive on your computer or uploaded files through your Google account at docs.google.com.
Questions? Extra tips?
If you've got a favorite app that helps you keep up with your marketing on the fly, by all means — share with the class!
Now, if you'll excuse me, I've got to get back to my friend Siri — she's going to tell me a joke.