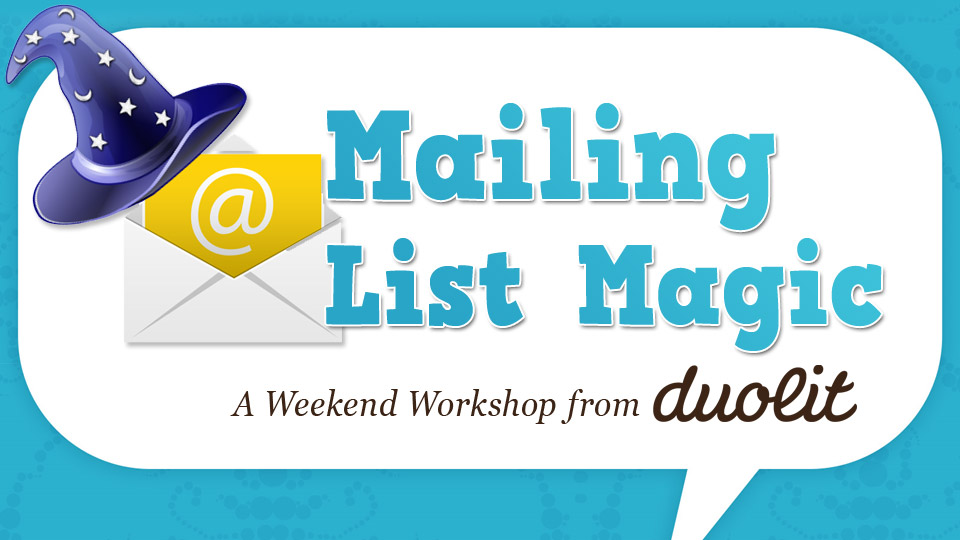 I'm about to make a bold statement, because I don't believe in pulling any punches:
Mailing lists are more effective than Twitter for building your fanbase.
*cue startled gasp*
I'll even take it a step further: mailing lists are also more effective than Facebook, GoodReads, Pinterest or any other social media site for building your crazy-dedicated fanbase.
Iiiiiii know!
With that in mind, it should come as no surprise that I think every single one of our author friends should have their own mailing list, regardless of whether you write fiction, non-fiction or space kitten sci-fi (that's totally a thing, right?).
Now, I've written about mailing lists quite a few times here on the blog, and, while I'm proud of my posts, writing on the topic has always left me a wee bit frustrated. You see, the whole process of setting up a mailing list the right way, from the best methods of encouraging people to join and choosing the right types of updates to send out is a whoooole lot more involved than I can cover in a single blog post.
Enter the rockin' Duolit Weekend Workshops!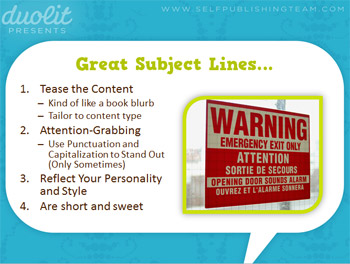 When we brainstormed topics for our first set of workshops, I insisted on mailing lists being a part of the gang, and I'm excited to have the opportunity to cover a topic I'm so passionate about in an interactive workshop.
We've spent the past few (very intensive) months putting these together, and I couldn't be more proud of the results.
Have you ever wished someone to take you by the hand and tell you exactly what to do to build up your fanbase? And give you a step-by-step guide to attracting readers with no BS or needless fluff?
That's exactly what Mailing List Magic will do for you. I've broken down the process of creating, building and using your mailing list into delicious, bite-size pieces (kind of like Reese's Pieces, but less peanut-buttery).
Stop spending your precious little book marketing time trying to figure out this whole mailing list gig on your own! Simply give me a few hours of your time (spread out over whichever time period makes you comfortable) and I'll take you from Mailing List Newbie to Mailing List Magician.
I was pleased at how easy the courses were to follow – and I love the tiny step by tiny step approach – the videos are short enough to dip in and out. And the friendly instruction makes it seem less like work!
– Author Jan Small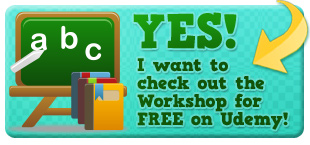 What I'll Share in Mailing List Magic
As we journey together through Mailing List Magic (that's right, I'll be with you every step of the way), I'll show you:
Lesson One: The Hows and Whys of Mailing Lists
The 5 compelling reasons why mailing lists are essential for authors
A step-by-step guide to setting up your (free!) mailing list
Lesson Two: Begin Adding Readers to Your Mailing List
How to make your readers feel welcome (and begin interacting with you immediately)
The exact steps to take to integrate your mailing list with your website and social media
Lesson Three: What to Send To Your Mailing List
Over twenty different ideas for email updates (that never get boring for your or your readers)
Easy-to-miss pitfalls that can doom your campaigns before they're even sent
Lesson Four: Sending Your First Email
How to write friendly, engaging emails (that your readers will actually open)
The checklist you MUST follow before sending each and every email
Lesson Five: Making a Mailing List Plan (You'll Actually Stick To)
Figuring out exactly how often to send out your updates
How to plan topics for future updates (and never find your motivation wane)
Lesson Six: Advanced Tips and Tricks
My two favorite methods for instantly boosting signups to your mailing list
Knowing exactly to handle unsubscribes (and keep your readers interested and involved)
Toni, this workshop has been totally fantastic and very timely for me, as I was already planning to get a mailing list going. Cosmic! Thanks for all the time and effort you put into creating this. It's been incredibly helpful!
– Author Tanya Savko
Why I'm Your Perfect Mailing List McGonnagal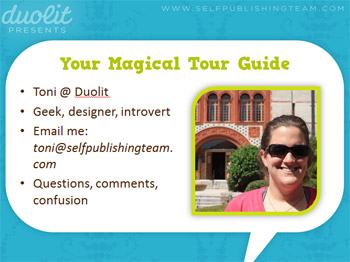 Not only am I a huge fan of mailing lists (obviously), I'm also in the trenches with you daily — I've helped dozens of authors set up their own mailing lists, but I'm also in charge of Duolit's ever-growing mailing list following (a big responsibility in and of itself!)
More than that practical mailing list experience, I'm also an introvert  (a trait I know many of our author friends share), so I'm uniquely qualified to help you build, grow and use your mailing list without constantly selling OR feeling sleazy.
My approach is all about building relationships with your fans — and actually sounds pretty fun, doesn't it?
Get Started — for FREE!
By now we've talked your ear off about all of the awesomeness these workshops have to offer (videos, audio, PDFs, heck, even smartphone apps), but the only way you'll know for sure that this is what you need to kickstart your book promotion life is to check out Mailing List Magic for yourself.
Click the big honkin' button below to check out the full rundown of the course and test drive the first three lessons for FREE: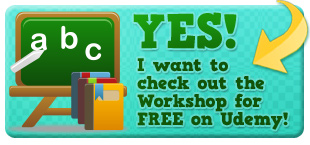 Talk Back
I'll be here all day answering your questions about mailing lists, in general, as well as the workshop itself. Ask away in the comments