Imagine you're renovating your kitchen.
You have two options — you can hire someone to come in and do it, or you can pick up a sledge hammer and do it yourself.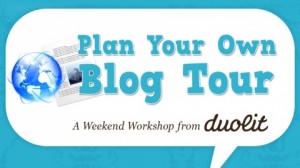 There are pros and cons to both options, right?
Leave it to the Pros —
Pro: If you hire someone, you save yourself time and frustration by letting a professional handle the job.
Con: Professionals can be costly — and money is no guarantee you'll get the end result you desire.
D-I-Y —
Con: If you go the DIY route instead, you'll sacrifice some of your time, sweat, and elbow grease.
Pro: But you'll save money and get exactly the product you want.
The same principles apply to constructing a successful blog tour.
Lots of folks offer blog tour services where they'll do all the legwork for you in exchange for a fee (which can range from pretty nominal to holy-cow-that's-a-mortgage-payment territory).
But most of those blog tour services aren't really customized to your genre and fanbase.
If you've thought about creating your own blog tour, but weren't sure where to begin, let our workshop guide you down the trail from start to finish.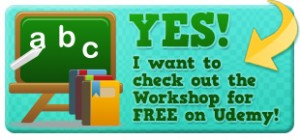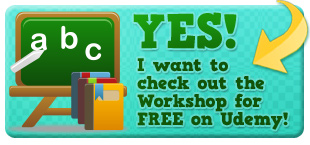 Toni and I combined forces in the Build Your Own Blog Tour Workshop to give you a step-by-step guide that takes you from the initial planning phases to finding the right blogs to making your requests to writing the posts themselves.
Here's a quick breakdown of the course:
Lesson 1 | Introduction to Blog Tours
What is a blog tour?
Why does our approach to blog tours give you better results?
Lesson 2 | Finding the Right Blogs & Joining the Community
How do you find blogs for your tour stops?
What makes some blogs better for tour stops than others?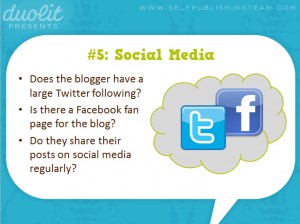 Lesson 3 | Planning the Tour & Sending Requests
How do you choose the best topics for each tour stop?
What can you do to increase your chances of getting your guest post accepted?
Lesson 4 | Preparing Your Content
What do you do after you get a "yes"?
How do you write a kick butt bio and byline?
Lesson 5 | Preparing Your Abode
What can you do to prepare your website and social media for new readers?
How can you use your mailing list to pump up current fans?
Lesson 6 | Being a Good Guest & Next Steps
What makes you a good guest on other blogs?
What steps should you take after your tour to keep the ball rolling?
Don't just take our word for it!
"This workshop is so comprehensive, I feel like you covered every single question I could possibly come up with! I particularly liked the suggestions of things to do 'After the yes' for sprucing up your website and such. Extremely helpful, not just for a blog tour, but always. I'm so impressed with all the information and great ideas in this workshop! Thank you both for creating it!"
Jan Small, author of Excite Diet:
"I was pleased at how easy the courses were to follow – and I love the tiny step by tiny step approach – the videos are short enough to dip in and out. And the friendly instruction makes it seem less like work!"
Sarah Ettritch, author of The Salbine Sisters:
"I've been burned in the past by book promotion workshops/webinars/whatever that claimed to cover fiction, but didn't really. I was pleased that your workshops apply to all genres."
Take it for a [free] spin!
You can test drive the Plan Your Own Blog Tour Workshop by viewing the first three videos free on Udemy.
Every video also includes:
A copy of the slideshow in PDF format (for easy note-taking/reference)
An audio-only MP3 version of each video (great for listening at work or on-the-go)
We've also peppered in some bonuses tools and resources to enhance the experience!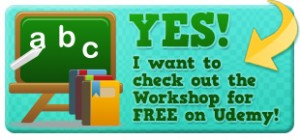 You *WILL* finish this workshop with a list of 15 – 20 blogs where *your* readers hang out,
Questions?
If you want to know more about the blog tour workshop,  just ask!
We're only one comment, tweet, email, or smoke signal away.