[Update 1/17: We are blown away by the support pouring in for Julie, it's really incredible. We've set up a page for the event with a list of participants — if you're going to join us, leave a comment and we'll get you added to the list!]
We have a favor to ask of our amazing Duolit community.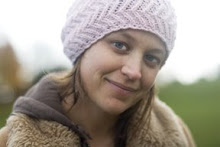 It's not for us, but for a new friend of Duolit.
Her name is Julie and she wrote a great book in 2009 — an inspirational, brave, honest memoir called the Cell War Notebooks.
We need you to help us promote it.
Because the thing is, Julie can't promote it herself.
See, the book is actually a compilation of Julie's blog posts from the last seven months of her life as she battled cervical cancer with hope, bravery, and a great sense of humor.
Julie was a creative writing major at Colorado State who always dreamed of being published, which is why her mom decided to self-publish her blog in 2011. The Cell War Notebooks have received a lot of attention in Julie's native Wisconsin, but her mom contacted the Duolit team looking for help and ideas to reach a national audience.
As I read the book and got to know Julie's creative spirit, it struck me that if she was still here, she would be one of us. She would fit right in with our indie author group, fighting to make a name for herself in the publishing world.
She would be especially driven to succeed for the sake of her daughter, Luka, who's nine years-old. All the proceeds from the book go to Luka, which is why it's even more heartbreaking that our indie-ninja-in-spirit isn't able to promote her book.
That's why I want us to come together and do it for her.
This story so touched my heart and I know it will resonate with many of you as well. We work so hard for so little, and at times that's so incredibly frustrating. But in moments like this I realize we're lucky just to have the opportunity to fight for ourselves.
This book is Julie's legacy. It's in our hands to make it into something really special.
So here's what I'm asking of you…
If you've only got a few seconds to spare, pop over to Facebook and 'like' the page we created for Julie's book and blog.
If you have a few more seconds, please share it with your friends, family, and fans through Facebook, Twitter, GoodReads, etc.
But, if you have a bit more time, don't stop there.
You know how important blogging is to marketing a book, right?
Well, since Julie isn't able to blog about her book, let's take a day out of our lives and do it for her — like a blog-a-thon of sorts.
January is Cervical Cancer Awareness Month, so it's the perfect time for a big event to promote Julie's book.

Here's the plan:
On January 31st, we're going to have our first-ever IndiesForward event (Julie's maiden name was Forward) where the indie author community comes together to support a fellow author.
Even better, there are only two steps you need to take to participate.
Step One: Write it.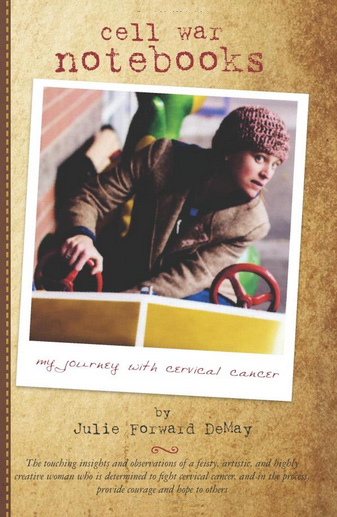 The message of Julie's book is one of hope and inspiration even in the most dire of circumstances.
So we'd like everyone to write a post about an experience in your life where you were inspired to overcome an obstacle.
It can be cancer-related or not, but the key is to include a note and a link about the Cell War Notebooks to encourage your readers to check it out.
Note: The book is only available in paperback at this time, and the Amazon link we want to include is here — that's not an affiliate link, just a straight shot to Amazon.
Step Two: Share it.
The social media community is the best resource of any indie author, so we want Julie to get the full advantage of that.
Share, tweet, and link your post and the posts of other participants to get the word out. On Twitter, use the hashtag #indiesforward or #cellwarnotebooks.
That's it!
We're strongest when we come together. I know that if as many of us participate as possible, we can really help Julie and her family.
Remember, all the book's proceeds go to Julie's nine-year old daughter, Luka!
If you want to participate, tell us you're in and share your website/blog link in the comments below (or shoot us an email, if that's more comfortable) so we can start putting together a list of participants.
Thanks in advance!
– Shannon @ Duolit
P.S. – If you have any other ideas on how to help Julie or you have media connections to help promote the event, email me shannon@selfpublishingteam.com.