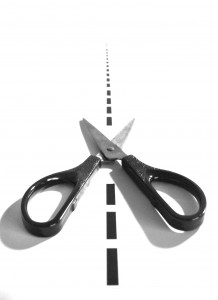 In our daily conversations with indie authors, Toni and I often hear the same refrain:
I never have enough time.
I hear you.
I've struggled to free up more time for writing and promotions, too.
Struggled so much, in fact, that I made the tough choice to leave my job, give up my apartment and move back in with my parents (not every 28 year-old's first choice).
I wanted to free up as much of my time as possible to focus on Duolit and to focus on my writing career.
But do you know what I discovered?
More time is not the secret to success as an author.
There are two things you need – no, you *must* have – to make it as an indie author.
Once I discovered them, I turned around my sales, my mailing list, my blog and more importantly, rediscovered my passion for writing.
I had to reach a very dark place before I discovered these secrets, but you don't have to go there.
I'm going to share what I learned with you, no strings attached. This isn't a sales pitch, it's just a new way of thinking at Duolit and we can't wait to share it with you.
But before I get into what I learned from taking the ultimate leap of faith in my writing career, I need to give you a very important and honest look at the low point I reached and how far I've come in the last month…since the point when I discovered the real secrets to stop sinking and start climbing.
I left my stable, steady, income-providing 9 to 5 job on September 21st.
My boss, clients, and co-workers could not have been more supportive of my decision. Yet even as they showered me with kind and wonderful words of encouragement, I didn't feel the sense of happiness and relief I had expected.
I was so scared of everything that could happen – of all the ways in which my adventure could fail miserably – that I couldn't even enjoy the moment I'd been looking forward to for every day of the six months I spent planning my exit.
Plenty of time, but no progress
Aside from a flexible 20 to 30 hours a week at Duolit, my schedule became wide open.
Go to the gym every day? Sure!
Write until 2:00 a.m.? No problem!
Spend an hour every day on Twitter? You bet!
But do you know what? I didn't do any of those things more than once.
I continued to drift through the promotion of my first book and the writing of my second. As more time slipped away, I grew more frustrated with myself, which in turn led to even less productivity.
My doubts grew at an astounding rate, pushing me closer to questions I didn't want to answer.
If I couldn't hack it as an author when I had plenty of time and knowledge to make it work, was it really the right career for me at all?
And then I found the secrets to success.
There are two things every author must have in spades if they want to succeed.
Once I figured this out, I acquired both in one weekend, retooled my entire strategy, and turned my writing career around.
I've had three book signings in a month, grown my mailing list, increased my website traffic, and made new friends (real friends) on Twitter. Plus, my book is now being carried in four different physical locations as well.
But most importantly, I'm happy.
What's the best part of my secrets to success?
They won't cost you a thing.
Better yet, you can acquire both of them in just a few days (with some help of course, from your favorite mentors at Duolit).
We're going to tell you what they are, but first, we need you to tell us something.
What's going on with your author career right now?
Was 2012 a good year for you? What did you achieve? What set you back? We want the truth and nothing but the truth, so share it with us in the comments below.