This post is third in our series of interviews with those involved with self-publishing. If you're interested in being interviewed for the series, give us a shout!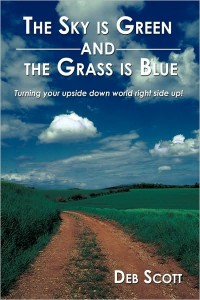 In our interview series so far, we've talked to Simon Cheshire, a published writer who is now self-publishing his backlist, and Stephen Tiano, a book designer who has been involved in the publishing industry for years.
This week, we speak with Deb Scott, an author who has lived through the self-publishing process from start to finish. In her non-writing life, she's a  lifestyle and motivation coach with twenty years of experience in sales and business. Her first book, The Sky is Green and the Grass is Blue is all about turning your upside-down world right-side up, and we were thrilled to share her happiness, inspiration and enthusiasm with our readers.
So, without further ado, on to the interview!
Continue Reading