NOTE: The first draft of The Weekend Book Marketing Makeover is HERE! Check it out.
So, the other day we asked if you would take a minute to fill out our quick survey, hoping we would get a few responses to help guide the direction of a free product we're creating just for our indie friends. Almost 70 responses later (and I promise, we read every single one!) we're completely blown away and totally humbled. Thank you!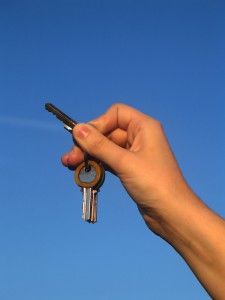 The time has come.
I've made you wait (patiently) for my secrets long enough.
Here are the two keys you need to unlock your potential as an indie author:
Motivation
Focus
Now, those two secrets might seem obvious (and even a bit unsatisfying) on the surface, but trust me when I tell you that these two keys have turned around my entire writing career.
Just like you, I was terrified that this whole self-publishing experience would turn out to be a waste of time that would yield zero sales and heaps of embarrassment.
Worse, I feared my only chance at success was to march through every website and social media outlet tooting my own horn like a one-man-band (a task that introverts such as myself would consider less desirable than death by firing squad).
But then I learned that it doesn't have to be that way.
With a focus for my marketing plan, the pieces began to fall into place. With each guest blog published, new mailing list sign-up and book sold, my reservoir of motivation grew.
Once I was motivated to keep making incremental improvements in my book marketing, I found it much easier to make time in my schedule to work on it.
Not a lot of time — just 20 or 30 minute segments here and there, much like the small chunks of time I find to go to the gym two or three times a week or watch my favorite TV show (New Girl, for the record).
Yeah, I still had to make sacrifices to come up with that time, but that was okay because I knew it wouldn't be a pointless exercise. As long as it yielded a positive result (even if that result was just a valuable lesson for fine tuning my overall plan) it was worth the time spent.
Of course, that's just one slice of the whole pie.
To make back your financial investment in self-publishing (and make a profit), experience steady growth with each new book released, and eventually crack Amazon's Top 100 in your genre, you need a plan.
Success doesn't happen by accident.
When we asked you to tell us what book marketing tool we could create to help you, we got a variety of responses (two of my favorites: an author scrapbook for cataloging your inspirations and a dating guide for authors), including:
"Something along the lines of a checklist/to-do list."
"The equivalent of 'Marketing for Dummies'."
"How to find a marketing strategy that's a good fit for me."
"A plan — a template plan — that I can research to fill in blanks relevant to my book and market."
"I'm a big fan of step by step books and timeline books. So anything that would walk me, step-by-step through 90 days of publishing success would rock! Can you do it in 30?"
How about we do it in a single weekend?
We're going to satisfy all those wishes with a (totally free, but very valuable) makeover guide that will get you excited about marketing your book, eliminate that sleazy feeling, and debunk the marketing myths that are holding you back.
We will reform your book marketing attitude and direction, helping you gain those all-important traits of motivation and focus…in just one weekend!
The Weekend Book Marketing Makeover will include:
A step-by-step guide for creating your own marketing plan from scratch.
Sample schedules with suggestions for how best to spend your marketing time.
Tips to simplify (and demystify) social media.
Promotional advice for introverts and other quiet types.
Other secret goodies (we have to keep some stuff under wraps!)
But, there's a small catch (isn't there always?)
We're putting the guide together, but it's soaking up a lot of time.
I don't mind doing this for our author friends — you absolutely deserve it! — but I want to be sure this will really help you; that The Weekend Book Marketing Makeover is something you definitely want.
So, will you do something for me?
If you want a free copy of the Weekend Book Marketing Makeover, let me know by leaving a comment below.
If I can get 100 comments* by Monday, Toni and I will kick into high gear and release the guide next week.
Holy Cannoli, you guys are amazing! Less than 24 hours later, we've already surpassed our goal. We still want to hear from you, though: why do you want this book? How can Toni and I make the makeover truly beneficial and valuable?
If not, no worries — there's still tons of gifts to wrap and blog posts to write. We won't bring it up again!
Tell me, even if it's a simple "YES!"…are you all in?
* This would be the most comments we've ever gotten on a post, meaning…if you know someone else who could be helped by this guide, please spread the word!
NOTE: The first draft of The Weekend Book Marketing Makeover is HERE! Check it out.