Below are some of the amazing supporters of Duolit, self-publishing and indie authors. 
Indie Ninja Sponsors
The wonderful folks below help us bring you the discounts that are an integral part of the Indie Ninja program. Check out their websites and, if you can, help them out with some business!
Tony Eldridge

Tony Eldridge is the author of The Samson Effect, an action/adventure novel that Clive Cussler calls a "first rate thriller brimming with intrigue and adventure."  He has sold the film rights for the book to a major Hollywood producer. Tony is also the creator of the Marketing Tips for Authors blog and a free Video Marketing Tips For Authors newsletter, where subscribers have access to free weekly video tips on marketing.
Jeff Emmerson

A professional copywriter, SEO consultant and social media whiz by day, memoir author by night, Jeff Emmerson has experience in every part of the self-publishing process and is extremely active in the writing tweetverse. Give him a shout @ReadAMemoir!
Catherine Ryan Howard

In August 2009, Catherine Ryan Howard quit her job in the depths of administrative hell and now spends her days staring out the window, drinking unhealthy amounts of coffee and writing. Her first book, Mousetrapped was a self-published success (which she poured into her how-to manual on the process, Self-Printed). The followup, Backpacked is due in September, and her first novel, Results Not Typical is due in October. Be sure to visit her blog for an entertaining and helpful dose of the realities of self-printing!
Dianne Jacob

Dianne Jacob coaches writers at all levels,whether for blogging, freelancing, or books. She increases your success rate, shortens the time between concept and finished work, boosts your confidence as a writer, shows you powerful new writing tools to improve your work, educates you about traditional and self publishing, edits your manuscript and advises you on how to move forward.
Indie Ninjas
Below are the amazing Indie Ninjas who have pledged to support us. Check out their websites, follow them or just tell them thank you for supporting indie authors!
Christine Dougherty (South Jersey, USA)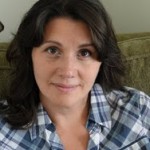 Christine is an Art Director who is in the process of self-publishing several books (Darkness Within: A Collection of Horrorific Short Stories, Faith Creation: All Lies Revealed and Messages). As she's been in graphics for over twenty years, she's also willing to offer (kind) critiques of DIY book covers for Indie authors, so give her a shout on her blog or tweet @ChrisWrites!
Sabrina Furminger (Vancouver, Canada)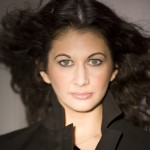 Sabrina Furminger writes speculative science fiction from an antique secretary desk in Vancouver, Canada. Her first novel is The Healer, a work of sci-fi chick lit. Follow her adventures in literature, self-publishing and geekdom on her website or on Twitter.
Marcie Lovett (Maryland, USA)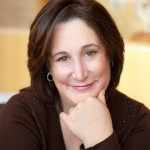 Marcie is a Professional Organizer and Productivity Consultant who self-published The Clutter Book: When You Can't Let Go. She teaches clients how to let go of what they don't need and find room for what they value. For more on Marcie, be sure to visit her website Organized by Marcie, tweet @organizedmarcie and like her on Facebook.
Martha Rodriguez (Florida, USA)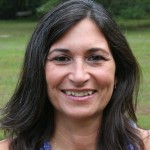 Martha is a wife and mom to the real Joey, Danny and Jacqui from her children's picture book, A Reel Cool Summer.  Her book is loosely based on what happened when the kids asked, "We're bored, what can we do?" and she answered, "Why don't you guys make a movie?"  Martha has been an Adult Literacy Tutor and a Board Member with Literacy Volunteers of Leon County (LVLC).
Achilles Effect (Toronto, Canada)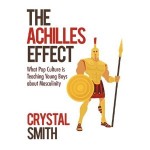 Achilles Effect discusses pop culture messages about masculinity, their impact on young boys, and the benefits of introducing more gender balance to boys' lives. Check out Achilles Effect on Twitter, Facebook, GoodReads and at achilleseffect.com.
Donna K. Fitch (Alabama, USA)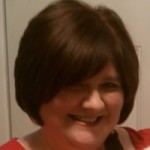 Donna K. Fitch enjoys the title "illuminator of alternate realities." She is the self-published author of The Color of Darkness and Other Stories and Second Death. Her forthcoming novel, The Source of Lightning, is an exciting story of the truth behind the UFO flap of 1897. Connect with her at her website, her blog or Twitter.
Heather Jacobs (Minnesota, USA)

Wickedly twisted was used to describe Heather at a young age. She had a vivid imagination that would often get her into trouble! Now as an adult and aspiring author it's stuck and she's living life one wickedly twisted moment at a time. The blog is her journey through life and writing. Also connect with Heather on Twitter, Facebook and GoodReads.
Kirsten Weiss (California, USA)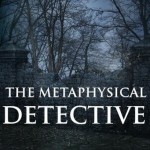 When her new client is found dead, Riga Hayworth smells a set up of metaphysical proportions. Now, to find a killer, Riga must travel from San Francisco to the underworld – and make it back alive. Check out Kirsten's about.me site or Facebook page for all the info on The Metaphysical Detective and follow her on Twitter, where she also tweets as Riga.
Lisa Buie-Collard (Georgia, USA)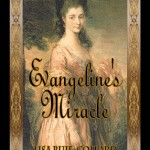 Evangeline didn't know she was waiting for a miracle, until one found her. A grieving ghost, an unsolved mystery, a lost child, a broken marriage, and an estranged mother and daughter. Can one young woman find the answer to the mystery before yet another tragedy strikes? Visit author Lisa Buie-Collard at her website, on Facebook and on GoodReads.
J.E. Sandoval (Pennsylvania, USA)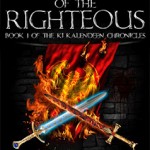 Visit the blog of J. E. Sandoval for announcements and writing/publishing/marketing experiences. J.E. is the author of the Ki Kalendeen Chronicles, and the first book in the series, Blood of the Righteous, has just been released. You can also find J.E. on Twitter @Antibingo and on Facebook.
Lauren Clark (Deep South, USA)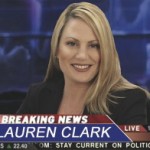 Lauren Clark is the author of Stay Tuned and Dancing Naked in Dixie. She writes contemporary novels set in the Deep South; stories sprinkled with sunshine, suspense, and secrets. A former TV news anchor, Lauren adores flavored coffee, local book stores, and anywhere she can stick her toes in the sand. Her big loves are her family, paying it forward, and true-blue friends. Check out her website!
Ilana Katz Katz (Massachusetts, USA)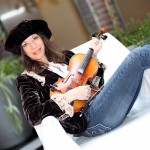 Author, musician, and painter Ilana Katz Katz casts a wide net of creative endeavors. Her debut novel "The Underground" is now available. Ilana's writing spans an array of arenas and her awards in fiction, journalism, and technical communications are a testament to her talent. Connect with Ilana on Twitter and Facebook!
Kim Cleary (Melbourne, Australia)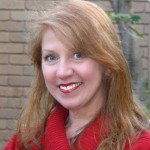 Kim Cleary is a marketing professional who is now indulging a passion for fantasy and story-telling. Kim is often found taking notes of other people's conversations and behaviours when not at her computer writing, and frequently reminds people that writers get their revenge in print. She has finished book 1 in a fantasy series, has started book 2 and is exploring how to get book 1 successfully published.
Ryan Casey (United Kingdom)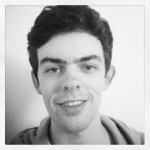 Ryan Casey is a 20 year old author launching his debut novel, What We Saw, later this year. He also blogs about his writing journey, social media tips, and advice for fellow authors. Follow him on Twitter and be sure to check out his blog!
Ke-Yana Drake (New Zealand)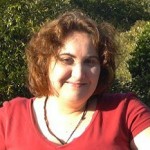 Ke-Yana lives in Middle Earth (also known as New Zealand), where she writes science fiction or promotes her work every spare second of the day. She published Time Speaker, which is Book One of her twenty-odd book science fiction series late February 2012 and is looking to publish three more books over the next two years.  She has dreams of fame and fortune through writing, but for now would just be happy to live independently on the profits. Connect with Ke-Yana on her website, Twitter and deviantArt!
Laura Van Arendonk Baugh

Laura was born at a very early age and never looked back. She overcame childhood deficiencies of having been born without teeth or developed motor skills, and by the time she matured into a recognizable adult she had become a behavior analyst, an internationally-recognized and award-winning animal trainer, a popular costumer/cosplayer, a chocolate addict, and of course a writer. Find her fiction and non-fiction at www.LauraVanArendonkBaugh.com.
Anne Belov

Anne Belov paints, writes, makes prints, and is the founder of The Institute for Contemporary Panda Satire. You can find her paintings at the Rob Schouten Gallery, her cartoons on The Panda Chronicles, and her new book here. She also writes regularly for The Whidbey Life Magazine, a free journal of art and culture on Whidbey island. Her main regret in life is that there is no MacArthur Grant for Panda Satire.
Tanya Savko

Tanya Savko is a writer, blogger, and mother of two sons, one with autism, epilepsy, and bipolar. She founded TeenAutism.com in 2008 as a way to connect with other autism parents. In 2010 she published her first novel, Slip, about a single parent raising an autistic child. She currently blogs at TanyaSavko.com and lives in southern Oregon, where she tries to find time to work on her next novel when she's not out hiking, rafting, or wine tasting. Connect with her: Facebook | Twitter | Goodreads
Michel Lee King

Michel Lee King is an indie author, a freelance editor, and the owner of Kind Critique Editing Service. When she is not editing for a client, a friend, or daydreaming out a window, she is drinking copious amounts of coffee and writing light and dark fiction in a variety of genres. Her debut novel, Road of Thorns, released in March, and her second novel, Even Hippies Get The Blues, is set to release in late June. She can be found on Twitter (@Michel_Lee_King), on Facebook (King.Michel.Lee), on her Blog/Website (https://awriterswonderings.blogspot.com/), or dangling her rather short legs off a tall stool in a coffee shop.