On a recent binge to find creative inspiration from some of my favorite Southern authors (both old and new), I dug around for a little bit of background info on a journalist I've taken a liking to named Wright Thompson. A native of Mississippi, Thompson is a senior sports writer for ESPN the Magazine and my favorite blog, Grantland.
(Quick sidenote: Not all of his stories are about sports, in fact the first few stories of his that I read and fell in love with discussed bourbon, William Faulkner's niece and a hot dog joint Birmingham, Ala.)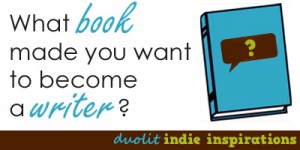 A quick Google search turned up several interesting interviews with Thompson. In every interview I could find, Thompson found a way to work in a note about how he was first inspired to write by Willie Morris' North Toward Home which Thompson read while recovering from a bout with mono as a kid. Here's how Thompson describes the life-altering experience:
"Aha' moments only really happen in movies, except that was an actual 'aha' moment. I started a book and didn't know what I wanted to do, and finished a book and did. Almost every decision I've made since then has been toward that end."
I thought it was so interesting to think that a single book could set someone's path in life, yet when I looked back at my own path I found there was a book marking the point at which I decided to become a writer way back in the third grade. For me, it was The Lion's Paw by Rob White. My teacher at the time, Mrs. Baldauff, read the book aloud to the class over several weeks (it was one of those unthinkably long chapter books!) detailing the journey of Penny, Ben and Nick as they traversed the state of Florida in a sailboat via narrow canals and one exciting trip across Lake Okeechobee. By the end of the book I knew that I wanted to use words create worlds where people could experience fantastic adventures.
So that leads us to this week's prompt–the first in our series of weekly blog prompts. Take a moment to write about a book that turned you on to the world of writing and post a link to your blog in the comments below so we can all take a peek!
Don't forget that next week's topic is a creative writing piece inspired by this line, "…she stepped across the threshold and took the first breath of her new life…"
Later days,
– Shannon