Mystery/Thriller Random Personality Generator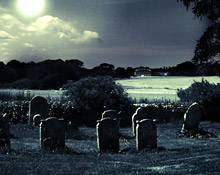 In the realm of commercial fiction, few genres surpass mystery in terms of sales. Some of the most successful, popular authors of the all time fall into this category including modern storytellers like James Patterson and Harlan Coben as well as classic word sculptors like Agatha Christie and Edgar Allen Poe.
But all great mystery novels (and their authors) have to start somewhere, so we at Duolit have decided to give you a jump on the competition with our one-of-a-kind Mystery Character Generator. From names and occupations to crimes and traits, our generator will give you all the basics needed to start your very own mystery novel!
If you come up with something great (and we know you will!) please share your results with us! And if mystery just isn't your genre, try out YA Character Generator and keep checking back with us as we generate more generators for different genres in the future (say that five times fast!).