The following is a guest post by Adrienne from Design Roast.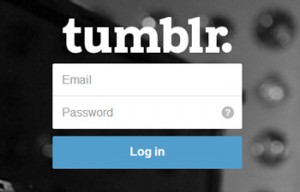 Tumblr is a must for any author looking to build a following of readers. It is a platform to promote your writing within a tight-knit community, as well as a place to dynamically tell the world about you and your books through videos, quotes, photos, reblogging, links and just some straightforward text too. The most popular way to share on this site, however, is through the creative use of animated gifs.
What do all of these forms have in common? They're short, easily digestible content.
Today, a variety of literary figures can be found on Tumblr, including book reviewers, publishers, booksellers and, of course, authors. Tumblr has many opportunities for authors, so keep reading to learn how to get started.