We love appearing on blogs around the writing, self-publishing and marketing world. Want to read more? Check out our full list of guest posts!
Praise and Testimonials
Below are some of the very kind words our indie author and self-pub blogger friends have shared about us. Want to add yours? Just send us an email!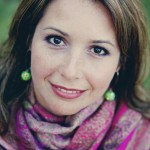 You have given me a steady and true direction on my path to self-publishing, self promoting, and making time for the rest of life.  You have been the motivators, the fans on the side line cheering me on, the accountability partners that remind me to keep my eye on my goal as an author.   Thank you for for the service you do for the independent authors out there.  You are an invaluable resource!