Imagine you're renovating your kitchen.
You have two options — you can hire someone to come in and do it, or you can pick up a sledge hammer and do it yourself.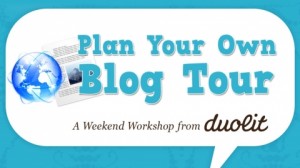 There are pros and cons to both options, right?
Leave it to the Pros —
Pro: If you hire someone, you save yourself time and frustration by letting a professional handle the job.
Con: Professionals can be costly — and money is no guarantee you'll get the end result you desire.
D-I-Y —
Con: If you go the DIY route instead, you'll sacrifice some of your time, sweat, and elbow grease.
Pro: But you'll save money and get exactly the product you want.
The same principles apply to constructing a successful blog tour.
Lots of folks offer blog tour services where they'll do all the legwork for you in exchange for a fee (which can range from pretty nominal to holy-cow-that's-a-mortgage-payment territory).
But most of those blog tour services aren't really customized to your genre and fanbase.
If you've thought about creating your own blog tour, but weren't sure where to begin, let our workshop guide you down the trail from start to finish.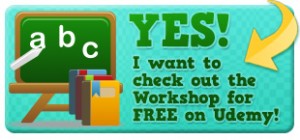 Toni and I combined forces in the Build Your Own Blog Tour Workshop to give you a step-by-step guide that takes you from the initial planning phases to finding the right blogs to making your requests to writing the posts themselves.
Here's a quick breakdown of the course:
Lesson 1 | Introduction to Blog Tours
What is a blog tour?
Why does our approach to blog tours give you better results?
Lesson 2 | Finding the Right Blogs & Joining the Community
How do you find blogs for your tour stops?
What makes some blogs better for tour stops than others?Continue Reading