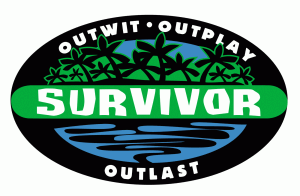 When Survivor premiered, it changed television forever.
After the crazypants finale of the first season, in which a perma-naked Richard Hatch prevailed over…whoever that other girl was (honestly, I remember Sue's vitriolic speech about rats and snakes but not the runner-up it was directed at), America wanted more.
More backstabbing, more angry speeches, more shady gameplay tactics — with the sole survivor left standing at the end of it all.
Sadly, I see many indie authors adopting this same approach — outwit, outplay, outlast — to their detriment, and to the detriment of their book sales.